Shiga-highland Biosphere Reserve
Learning
and
utilizing
our
inheritance
for the next
generation
Shiga-highland Biosphere Reserve is covered with volcanic ejecta from volcanos such as Mt. Shiga and Mt. Kusatsu-Shirane, and has many lakes, marshes and wetlands with a rich diversity of flora and fauna.
Since the past, people have created and passed down their own local industries, food culture, traditional crafts, etc., by taking good care of local resources and utilizing them.
We are promoting the creation of a society where nature and human beings coexist in harmony in order to protect and effectively utilize these "heritages" and pass them on to the next generation.
Approval

1980

Expansion approval

2014

Constituent Municipalities

Yamanouchi and Takayama of Nagano prefecture,
Nakanojo, Tsumagoi and Kusatsu of Gunma prefecture
About our logo
This design is based on the magnificent scenery of Shiga-highland Biosphere Reserve, with a view of Mount Shiga over the 48 ponds and marshlands on a wooden path.
The Three areas of Shiga-highland Biosphere Reserve
In order to achieve the objective of the Biosphere Reserve, which is "symbiosis between nature and human society," three areas have been designated as Eco Park areas.
There are three areas: the core area, where nature is heavily protected; the buffer area, which surrounds the core area; and the transition area, where we live and conduct economic activities. We are working to make the most of the characteristics of these three areas.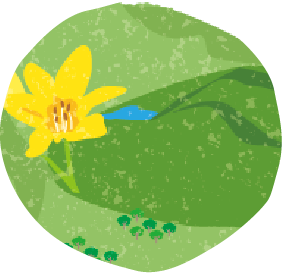 Core Area
This is the area around Mt. Shiga, which forms an exceptional mountain landscape symbolizing the Shiga Highlands. On the lava plateau, primeval forests of subalpine coniferous trees spread out.
This is a specially protected area of the national park, which is the most important area for the conservation of biodiversity as it is almost untouched by human influence and preserves nature.
(Primary Activities)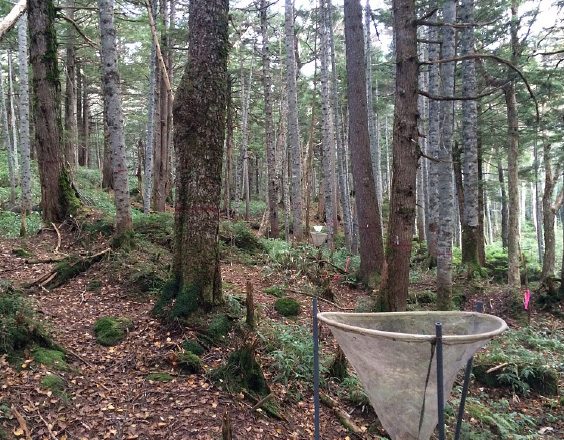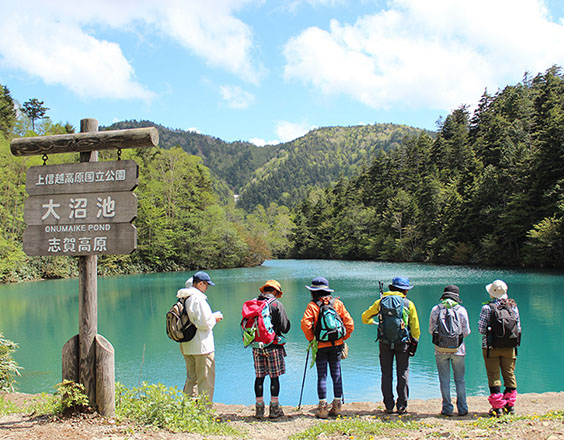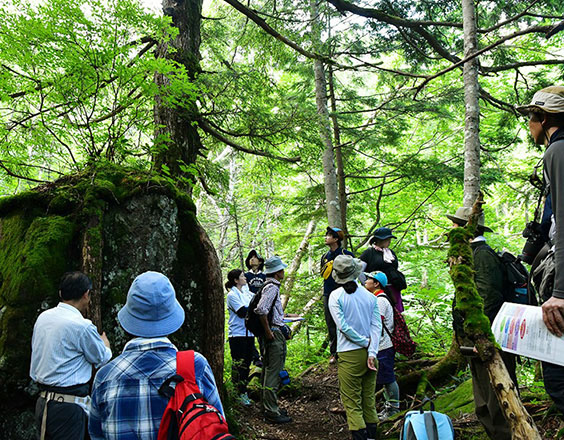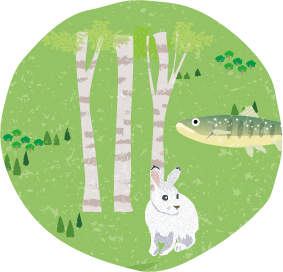 Buffer Area
This area is set up to surround the core area. It is designed to promote understanding of the conservation and sustainable use of nature through environmental education, outdoor activities, research, leisure and tourism.
The Yoshigadaira Wetlands were registered as a Ramsar site in 2015, and efforts are being made to conserve the natural environment and ensure its wise use.
(Primary Activities)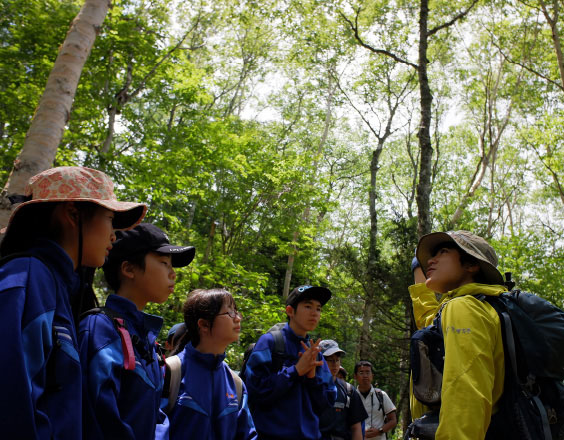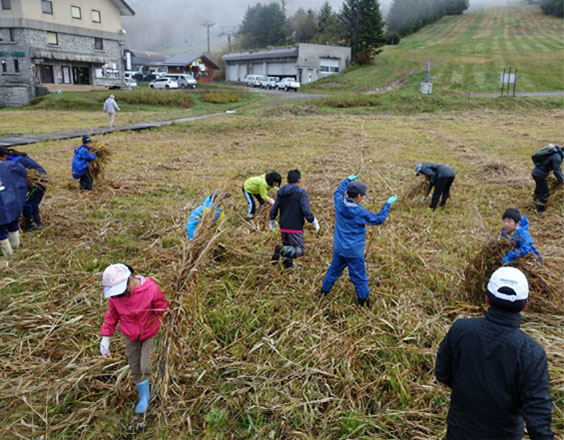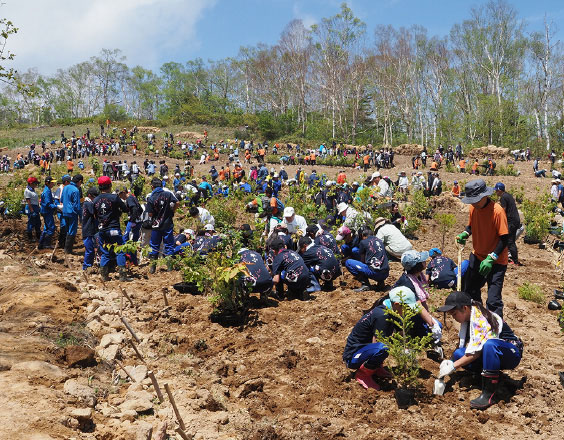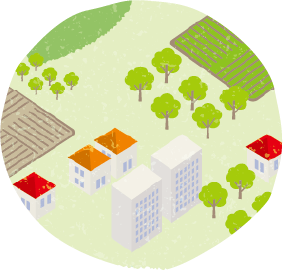 Transition Area
Sustainable community development such as environment-friendly agriculture, renewable energy use, nature restoration projects, and education for sustainable development (ESD) are being carried out without damaging the natural environment.
(Primary Activities)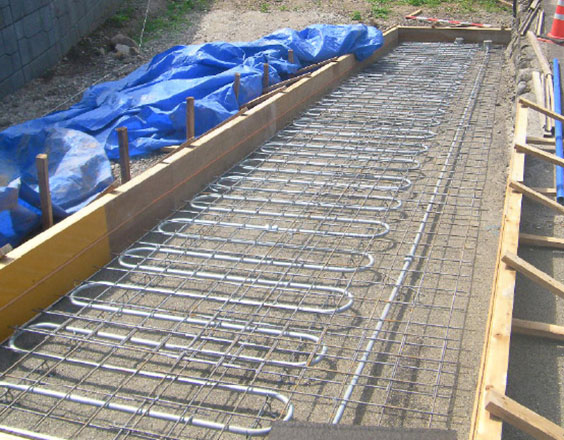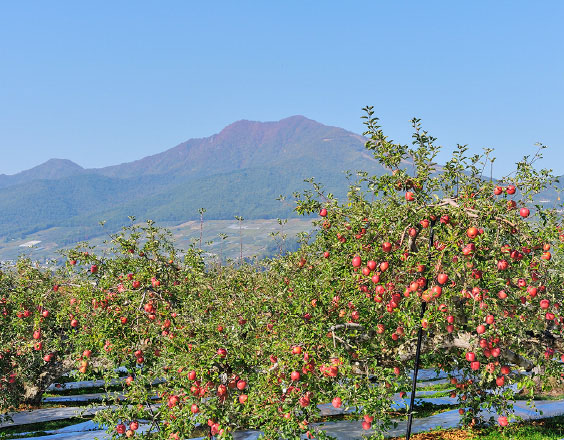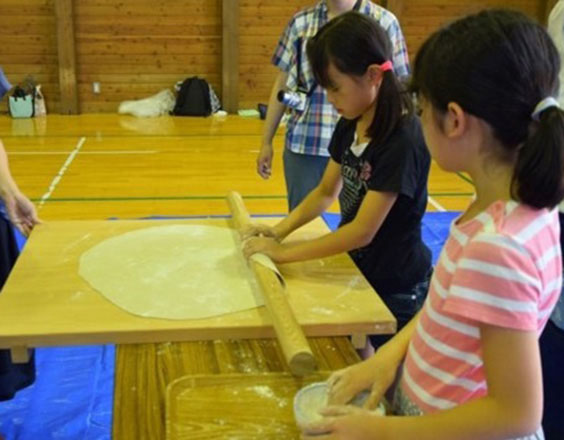 Click here for other activities
General introduction to the comprising municipalities
The Shiga-Highland Bio Sphere Reserve is comprised of 5 municipalities spanning across 2 prefectures; Yamanaouchi Town and Takayama Village of Nagano prefecture, and Kusatsu Town, Tsuamagoi Village and Nakanojo Town of Gunma prefecture.
It is important to preserve the traditions, culture, nature and food protected by each municipality for the next generation and beyond.