News
Expanding the Shiga Kogen Biosphere Reserve Area
The Shiga Kogen Biosphere Reserve area was expanded to our residential are in 2014, but following the review of the park plan for Joshin'etsu kogen National Park, there are plans to extend the
Biosphere Reserve area to include the entire town by 2024. In this issue, we will explain the key points of this change!
1.Introduction
Biosphere Reserve are divided into the following three area, which are interrelated and mutually reinforcing.
| | |
| --- | --- |
|  Core area   | Area that have been carefully protected with little human influence and will be preserved over the long term. |
| Buffer zone | Areas that surround the core area and are used for nature study and tourism. |
| Transitional area | Areas where people can live and grow in harmony with nature. |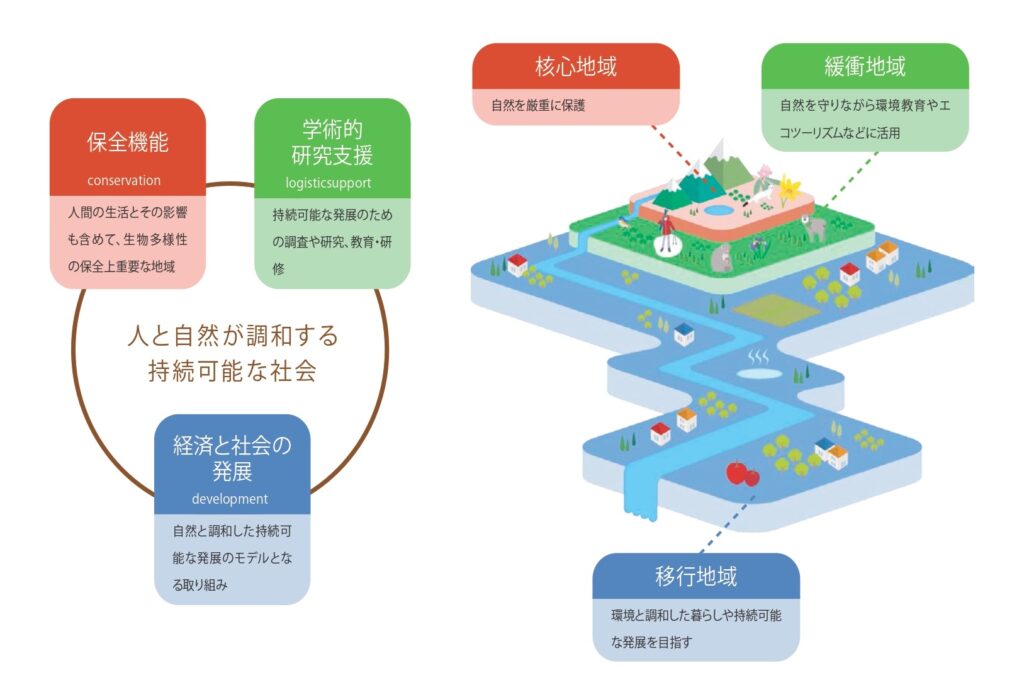 2.Key Points for Area Change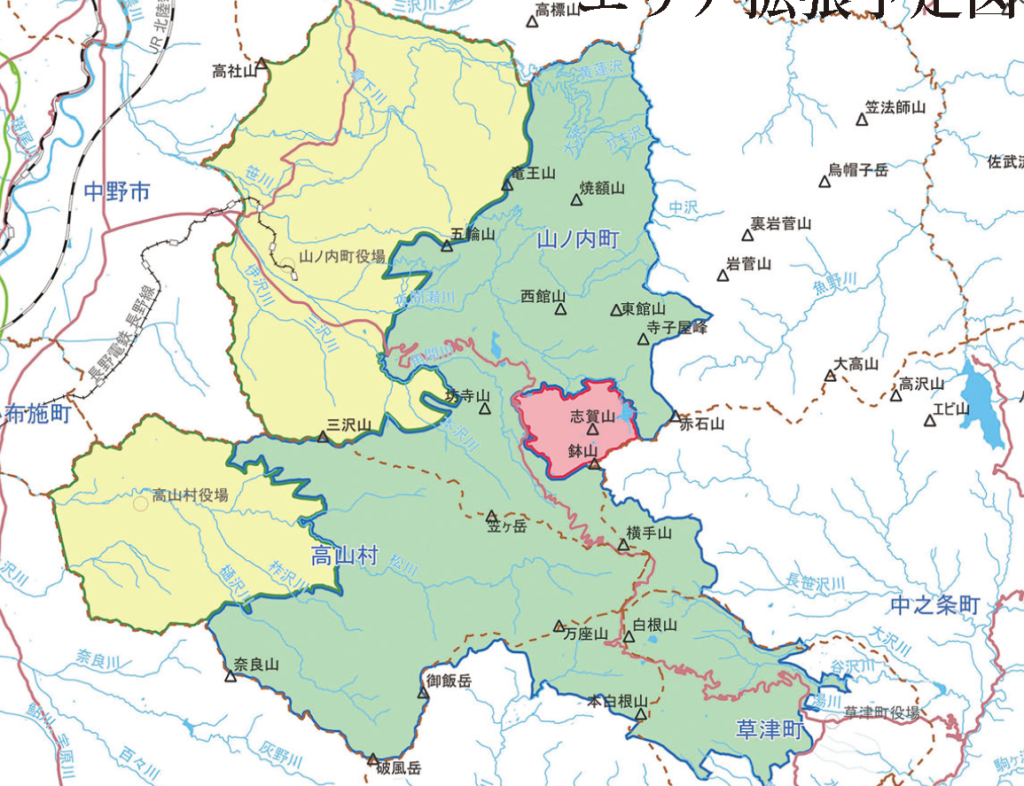 (ⅰ)Change in the Uono River headwaters basin and part of the Zako River basin
Since it is a valuable area where old-growth forests such as deciduous broadleaf forests over 200 years old and subalpine coniferous forests still remain, it will be newly added to the core area and the buffer zone.
(ⅱ)Expansion of the Core Area around Mt. Shiga
The current core area is around Mt. Shiga, but in addition to this area, the core area will be expanded to include the riparian forest around Onuma-ike Pond.
(ⅲ)To Preserve the Core Area
The Nakanojo Town side of the current core area is not in the Biosphere Reserve area.
In order to preserve the core area, it is necessary to surround it with a buffer area, so the buffer area will be extended.
(ⅳ)Expansion of the Ramsar Convention Registered Area
In 2015, the Nakanojo Town "Yoshigadaira Wetlands" in Gunma Prefecture was registered as a Ramsar Convention site, a treaty for the conservation of wetlands, in recognition of its valuable wetlands, ponds, and one of the largest Chatsubomi Moss colonies in Japan.
It will also be expanded as a buffer area, as it is also an area within the wetland district that remains after former mining developments.
3.Conclusion
With the change of the Shiga Kogen Biosphere Reserve area, the entire area of Yamanouchi Town and a part of Nakanojo Town will be added. However, in order to protect the natulal environment and local culture, it may be a good opportunity to take an interest in your hometown and do some research of your own.